By Bhaskar Chatterjee
Very early in my career, I got the opportunity to relocate to the US. On arrival, one of the first things I had to buy was a car. A friend suggested something interesting – to purchase a pre-owned premium brand. He had done the same and guaranteed an experience I would cherish forever.
Almost convinced, I started researching premium car brands. A sparsely used premium brand car would still cost me 50% more than a brand new mid-tier car. Also, if I were to sell it, it would fetch me a lesser resale value as compared to a brand new car. And then, there was always the risk of how the previous owner had maintained the vehicle and whether it would be a lemon (a term used for cars that have been through a major accident but have been carefully refurbished).
I test rode a few Mercedes models and thought I was too young and would look completely silly in them. Right decision, even in hindsight. I test rode the BMW 3 series but didn't quite enjoy the driving experience. There was no wavelength match between me and the car: kind of difficult to explain, car lovers understand this. And then I test rode a Lexus ES 300. And I fell in love with it.
When you are young, it's all about living great experiences. Time and energy seem endless, so who cares if a major chunk of your take home will go towards your luxury car EMI. You want to grab what you like. I ended up buying a pre-owned Lexus at a cost much higher than buying a new Toyota Corolla, Honda Civic or Ford model. In hindsight, I am glad I did it as it gave me an opportunity to experience one of the finest car brands on the planet.
In 1983, Toyota chairman Eiji Toyoda issued a challenge to his engineers to build the world's best car. The challenge prompted Toyota to embark on a top-secret project, code-named F1 ("Flagship One"). The F1 project, whose finished product was ultimately the Lexus LS 400, aimed to develop a flagship sedan that would expand Toyota's product line, giving it a foothold in the premium segment and offering both long-time and new customers an upmarket product. The Lexus marque is marketed in over 70 countries and territories worldwide, and has ranked among the ten largest Japanese global brands in market value. Lexus made its television debut with champagne glasses stacked on the hood of a revving LS 400.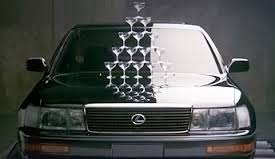 They say a man is known by the company he keeps. The same applies to brands. Owning a great brand is less about the ego boost and screaming out to the world "I own this brand". It's more internal, about the pure love relationship between you and the brand.
All great brands have key attributes. And when you interact with iconic brands over a long period of time, some of that does rub off on you. These are attributes that we are all trying to acquire and improve upon. Some of these are: inspirational, emotional, unique, attention to detail, passion, consistency, innovation, leadership and many more. But the core attribute of an iconic product or service brand is its relentless pursuit of excellence. You see this through and through in the brand. It may be a Lexus, an Apple product or Roger Federer. They all shun mediocrity. They pursue excellence no matter what the odds. This is the greatest takeaway my Lexus gave me very early in my career.


Bhaskar Chatterjee
Co-Founder and CEO
Zero-G Design


Zero-G Design is a branding, design and digital marketing consultancy.
We use the combined power of business innovation + design + technology
to help businesses get noticed and achieve rapid growth.